Welcome to Cardiac Engineering
State of the Art Quantitative Cardiovascular Research and Design
Specializing in cardiac and cardiovascular engineering, research design, analysis, education and clinical trials.
Operating Room Fire Safety by Art Wallace MD PhD: Guidelines for creating and maintaining a fire-safe operating room environment
October 2010 Issue of Anesthesiology: Association of the Pattern of Use of Perioperative [beta]-Blockade and Postoperative Mortality In the news: NPR | HealthCanal |More
Control of Blood Pressure and Vascular Tone: Hemodynamics Made Incredibly Simple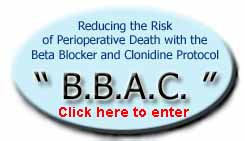 ECOM Endotrachial Cardiac Output Monitor now available. Click here to see a video of ECOM in action

Pacemakers for Anesthesiologists Made Incredibly Simple

Clinical Reminders for VA Hospitals available for download here.
Simple, Inexpensive, Instant, JCAHO Compliant Drug Labels for Anesthesia
Beta-Blocker & Clonidine (BBAC) Protocol online course
In the News: Cardiac Engineering in the media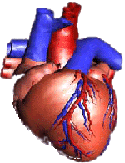 Residents click here